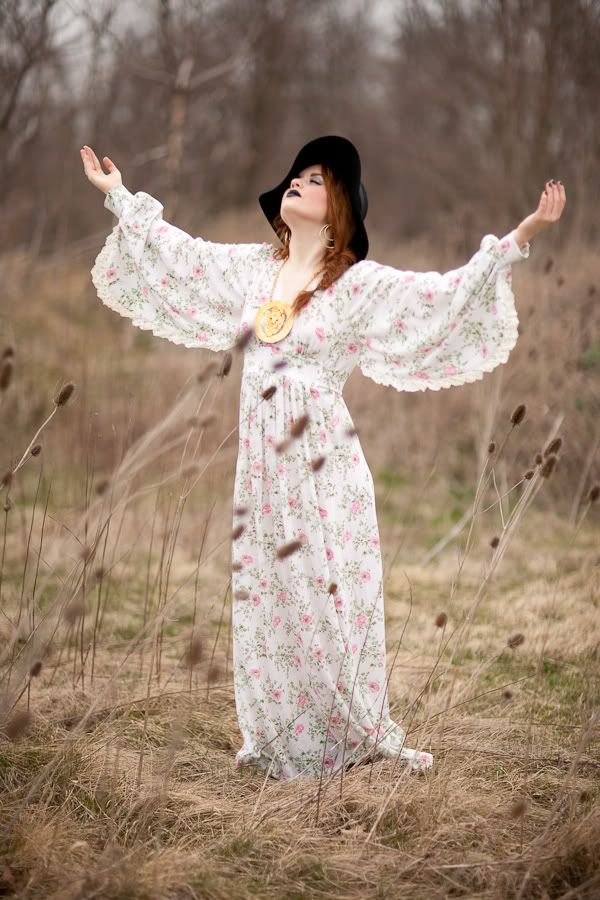 Vintage dress and necklace; Jessica Simpson hat; Atomic Warehouse earrings.
I'm so excited that spring has finally arrived! Here's to the scent of moist earth, the melody of birds singing, and the feel of a fresh breeze blowing through one's hair. I was fortunate to experience all of these delights on my recent shoot, and wanted to capture the magic of spring in a slightly alternative and dark manner. (Hence the noir makeup combined with the dreamy bohemian dress and hat.)
I know I'm always bemoaning how busy my life is, but now things seem busier than ever. So many plans are in the works in multiple aspects of my life that I feel like I'm physically being pulled in a million directions! I can't give away any details, but I'm sure you guys will understand my hectic state once I finally do reveal some of these projects. Hopefully things will sort themselves out soon and I'll be able to successfully juggle all my apples and oranges.
Mwah! Mwah!
~Hope Adela