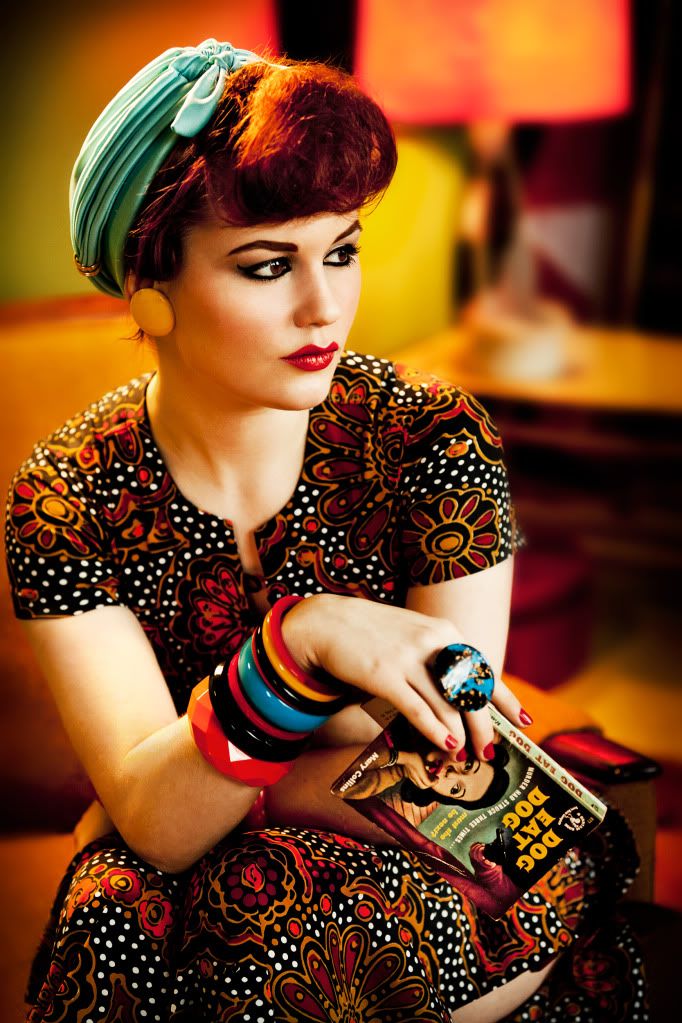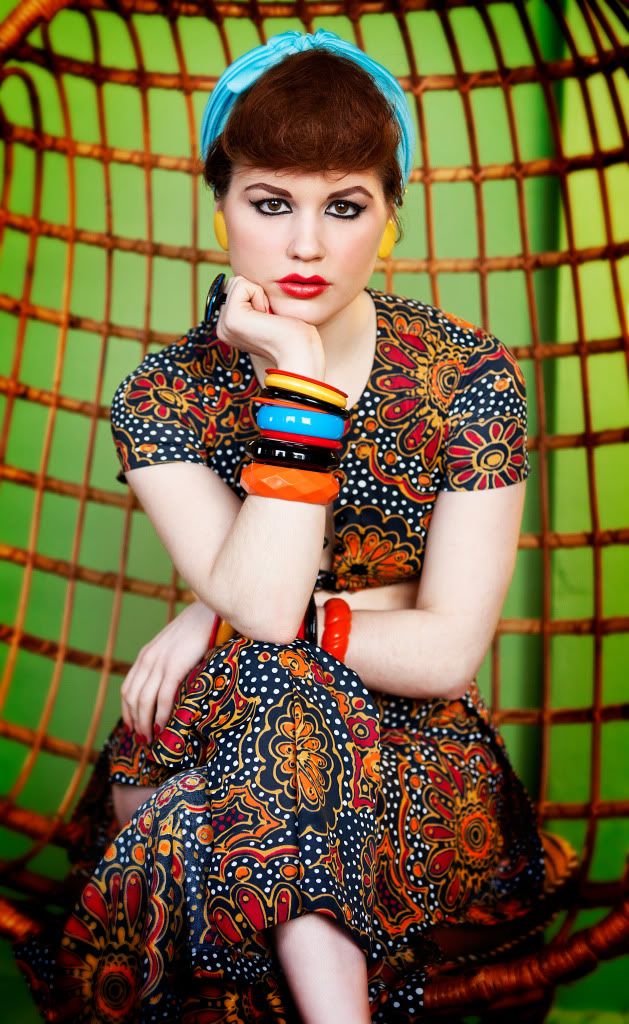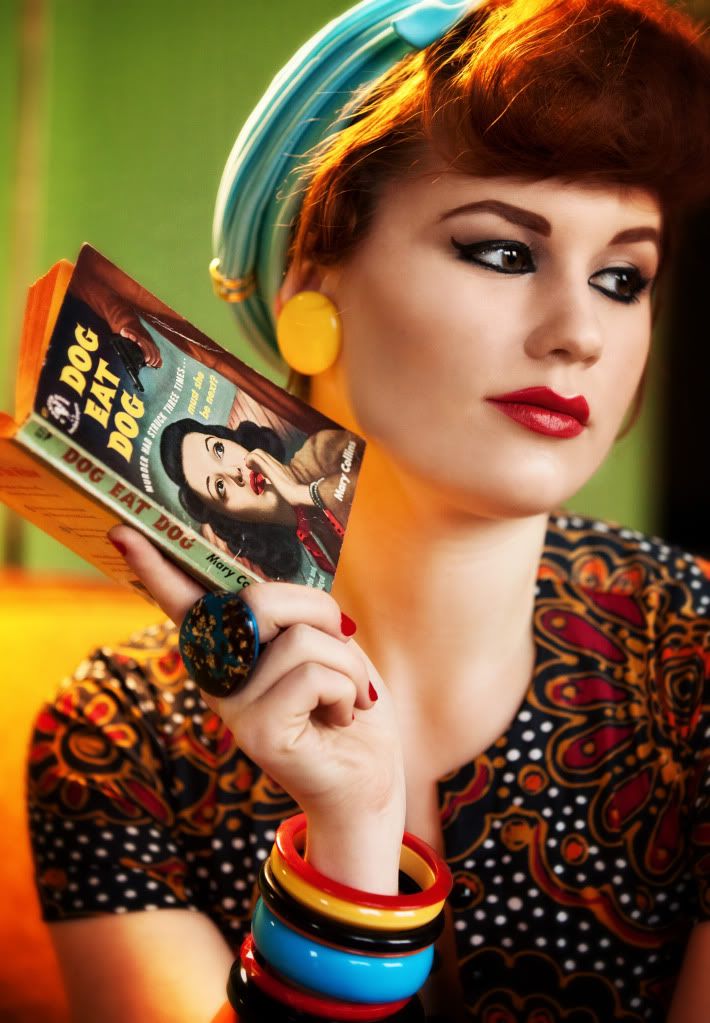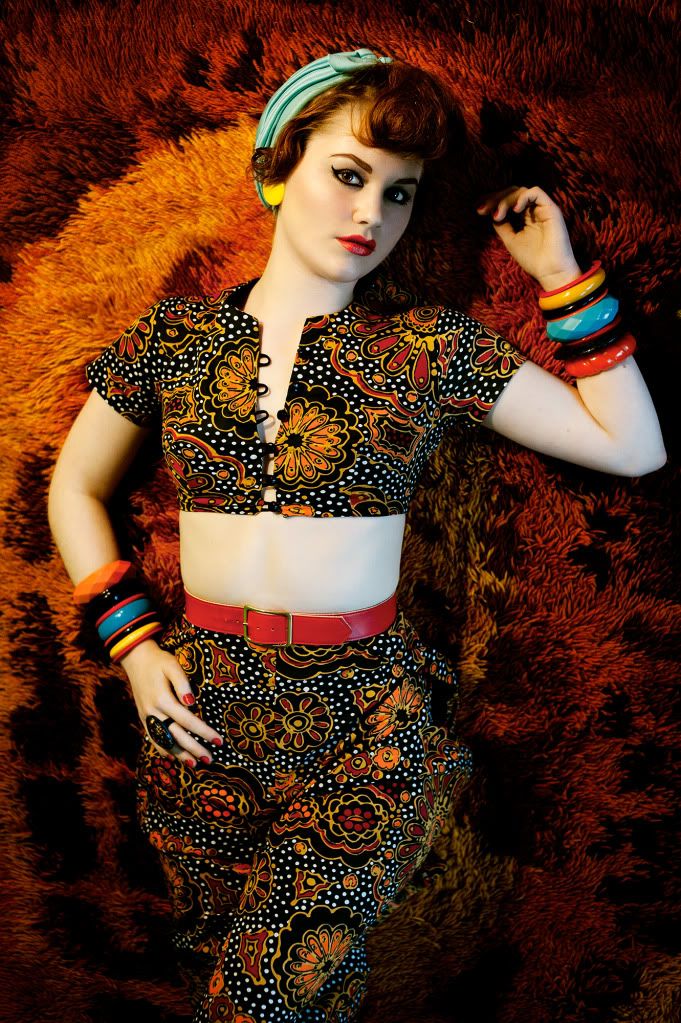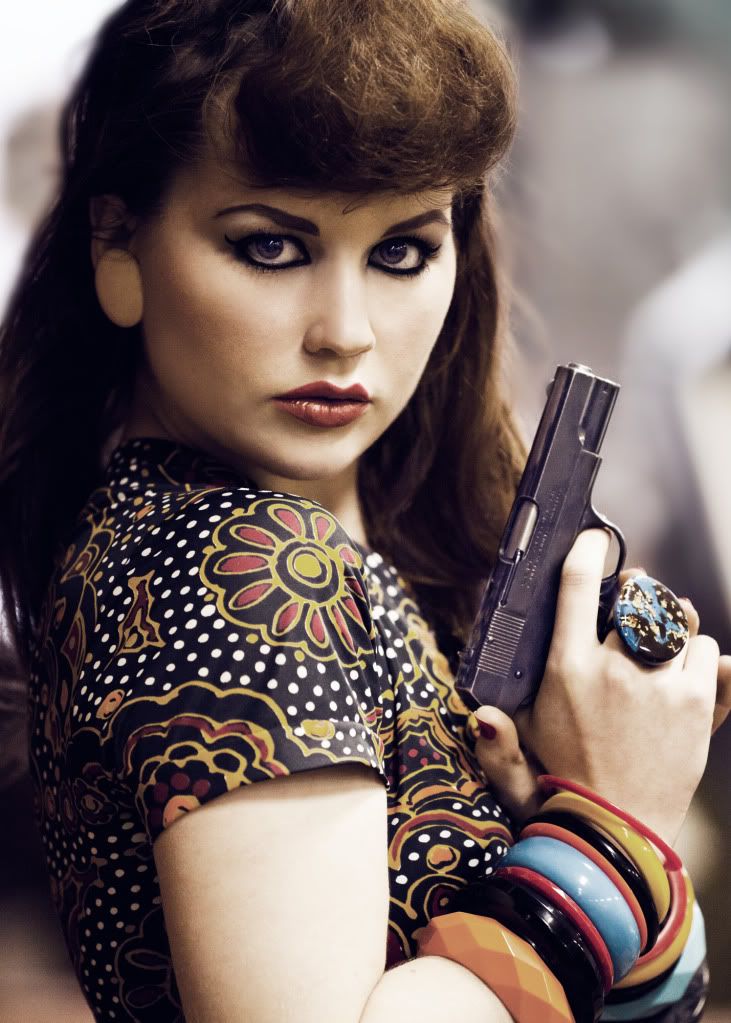 What a great start to a year of blogging: computer difficulties and school overload! I'm making up to you guys with this set of pictures, taken by the amazingly talented Joe Cicak. We were going for a 1940's pinup look with an exotic vibe, similar to the classic foreign beauty of
Maria Montez
in the 1942 sensational film
Arabian Nights
. Although this movie no where remotely follows the plot line of the original folk tale, it was a childhood favorite due to the stunning costumes of Ms. Montez. Even as a little girl, I was smitten with peculiarly charming turbans, statement jewels, flowing veils and (much to the chagrin of my parents) teasing bare midriffs.
On a deeper level, these photos remind me of the character Morgianna from
Ali Baba and the Forty Thieves
(a segment of
The Arabian Nights
folktale collection). As beautiful as she is clever, Ali Baba's housekeeper saves her master's life by stabbing to death a would-be assassin at the conclusion of a sensuous sword dance. This 1940's pinup rendition girl may not have a gold-handled scimitar in her possession, but she certainly knows the lethal powers of a Colt 1911.
Mwah! Mwah!
~Hope Adela
P.S. I finally figured out how to use Photobucket to host my images! I love the big size.